Master's In Business Administration - MBA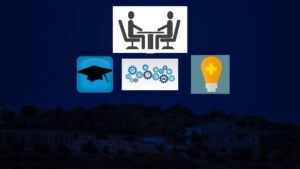 Master's in Business Administration is one of the most opted post graduate programmes in current scenario. Pursuing an MBA from a good business school is a great step for aspiring Managers. Either one is intending to achieve top level corporate positions or wanting to continue with their set businesses or to become an entrepreneur a degree in MBA is always going to play an important role as it helps you understand the latest business trends, how to apply tools and business techniques and also understanding the business ethics.
How it helps :
· Improves Leadership and management skills
· Helps in building networks and connections.
· Improves creativity and also learning importance of advertising and brand building
· Strategies to follow during financial crisis, scandals etc..
· Maintaining finances and keeping reports and data.
There are diverse range of MBA programmes as per different Universities and colleges with specializations such as International Business, General Management, Finance Management, Marketing management, IT Management, Entrepreneurship , Human Resources and Operations Management etc. which can be opted as per the interest. Institutions also offer part time MBA programmes and Working Executive programmes as well for the professionals who wants to add additional qualification to their profile.
Here we have listed out some of the best Management colleges from North East India.